Christmas is the time to say… ?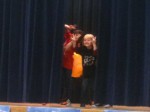 First, I'd like to deeply apologize for the unnecessary Billy Squier reference.
Maybe this image of  W. taking an entirely unrequested curtain call after his glee club's Christmas performance will make up for it.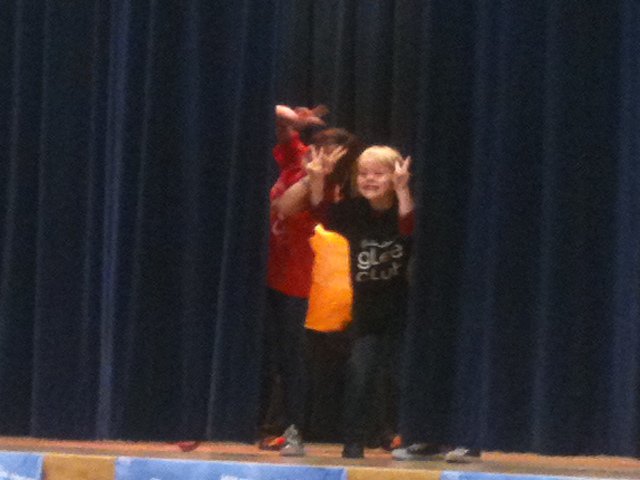 At the very least, it sets the stage for the story to follow: The Year W Started Composing His Own Christmas-Card Sentiments.
A Card to Me, His Mother:
Dear Mommy, thanks for making smoothies for me! Mine better be good on Christmas Eve!
A Card to His Very Own Father:
Dear Daddy, thanks for all your support this year!
A Card to His Uncle:
Dear Uncle J, I am glad you have a brother like R. I wish I was his brother.
I hope this will inspire you all to up your own card-writing game next year.